Design and Construction of New Build Sustainable / PassivHaus (Completed 2020)
This new build house is one of the few houses in London to achieve advanced levels of energy efficiency standards (PassivHaus or towards PassivHaus).  PassivHaus is based on well researched and proven building physics and is a performance-based set of design criteria for very low energy buildings, which can help create buildings which use around 90% less energy than standard UK buildings.
PassivHaus design seeks to eliminate the need for space heating and cooling.  The design is based on the principle that reducing heating loss to a minimum is the most cost-effective and most robust way of achieving a low carbon building.  Instead of complicated design and expensive bolt-on renewables, PassivHaus design relies on a simple 'tea cosy' effect maximising the use of super insulation, stringent airtightness and meticulous attention to the removal of thermal bridges.  By combining this with passive solar gain, mechanical ventilation with heat recovery systems, PassivHaus design can create exceptionally healthy and comfortable buildings that require minimal heating.
The house is designed to complement the character of the existing buildings in the street albeit utilising high-performance materials and a sustainable approach. The house incorporates many elements and characteristics from the adjoining townscape.  Render is used extensively within the area and whilst it increases the contemporary aesthetic of this building it is traditional and complementary to other houses in the locality.  The render is contrasted with the use of brick and timber, again a feature of other properties locally.
PassivHaus design methodology
Super Insulation to achieve a U-value of 0.15 W/m2k
Avoidance of thermal bridges
Energy efficient glazing and frames
Stringent levels of airtightness
Highly efficient heat recovery ventilation
Optimum use of solar energy & solar gain
Shading in summer to ensure minimal overheating and maximum comfort
Compact form factor – lower wall to floor ratio
Living in a Passivhaus
PassivHaus is designed to deliver comfort, quality and lower running costs
Comfortable temperatures (cool in summer, warm in winter) are maintained through whole year.
Comfortably cool – optimal use of building orientation, shading and detail modelling keep the house cool through the summer.
Comfortably warm – PassivHaus is warm using very little energy (only 10% of standard house energy usage). Triple / quadruple glazed PassivHaus certified widows and more than double the required Building Regulations in terms of efficient walls, roofs and floor insulation.
Healthy house – there are no draughts, no cold spots, no mould, no condensation – no matter where you are in the building.
Air quality – PassivHaus provides constant clean fresh air through Mechanical Ventilation Heat Recovery system. Purified air is brought in through filters and heat is removed from the air being exhausted and recycled back into the house. (The dirty air is exhausted, only the warmth is retained).
* Uncertified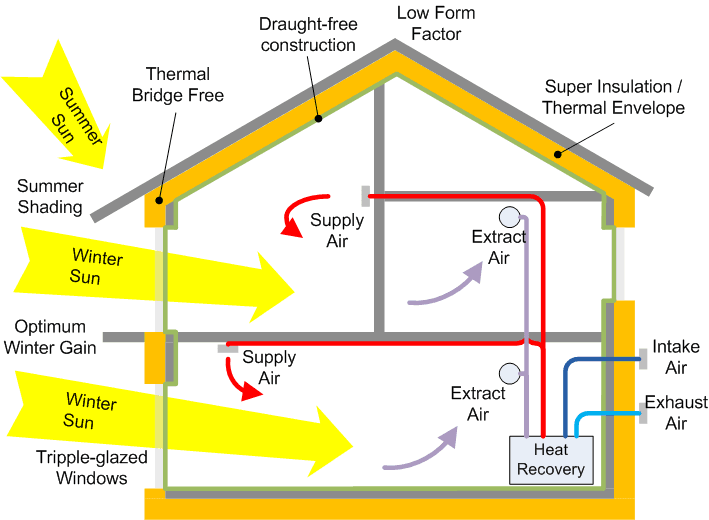 Here, Hans-Jörn Eich of Pinwheel Builds explains the basics and benefits of passive house design in a 90 second video
Super Insulation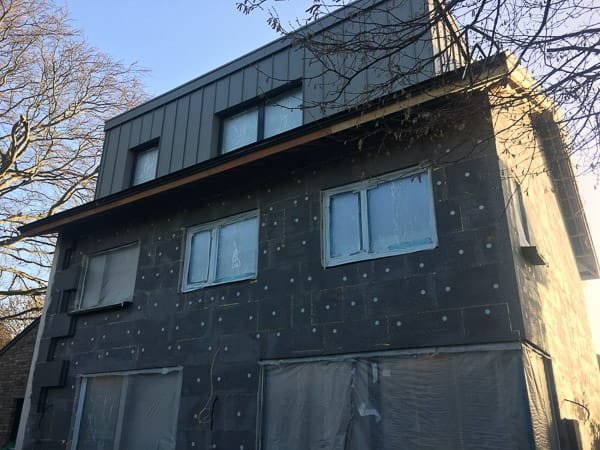 Thermal Bridge Free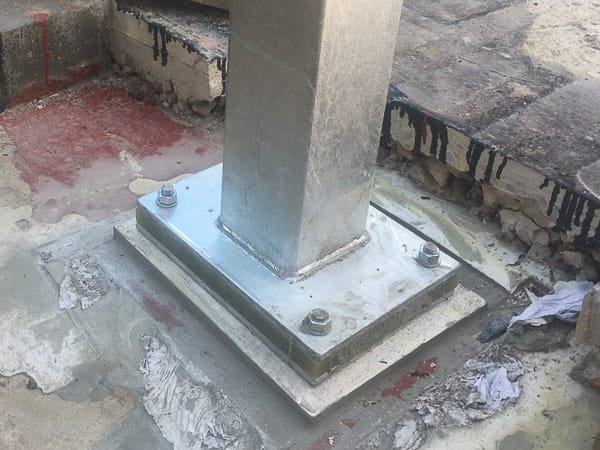 Efficient Glazing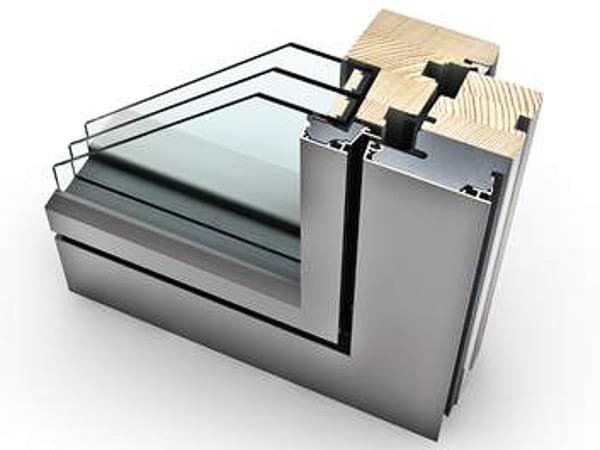 Stringent Airtightness